Education Content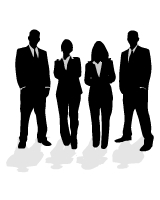 Corporate e-Learning
Technology Service
Product Solution
Business Coordinators Inc. is a Global eLearning and IT solutions company, with presence in New York and India, we work with clients across the United States, Canada, Europe and Asia for developing Custom eLearning courses. Our products and services are used by thousands of users in over 100 countries around the world.

In the United States, good learning content is the one which is highly customizable, entertaining and easy to use. Each organization has unique needs in terms of the subjects that training must cover and the delivery format that training will take.

Be it a railroad company operating in the east coast, an airline transporting passengers from New York to California, or a Pharmaceutical company trying to deliver its content on iPads, Business Coordinators approach to custom content development includes the use of global development centers and offshore development facilities and resources. The learning modalities we deliver are internally consistent, built according to instructional design best practices, and leverage insights gained from more than 30 years in the training business.

Our custom eLearning projects have won the Prestigious CSTD award in Toronto, Canada and SPIRIT award with a fortune company in Atlanta, GA.


---------------------------------------------------------
Learning Solutions Conference & Expo 2019
Meet us at Learning Solutions Conference & Expo,
26-28 March 2019 Rosen Centre Hotel, Orlando, USA
---------------------------------------------------------
© BCI Knowledge Solutions Private Limited